Enter our Summer Raffle! 14 chances to win great prizes and support our work for early education.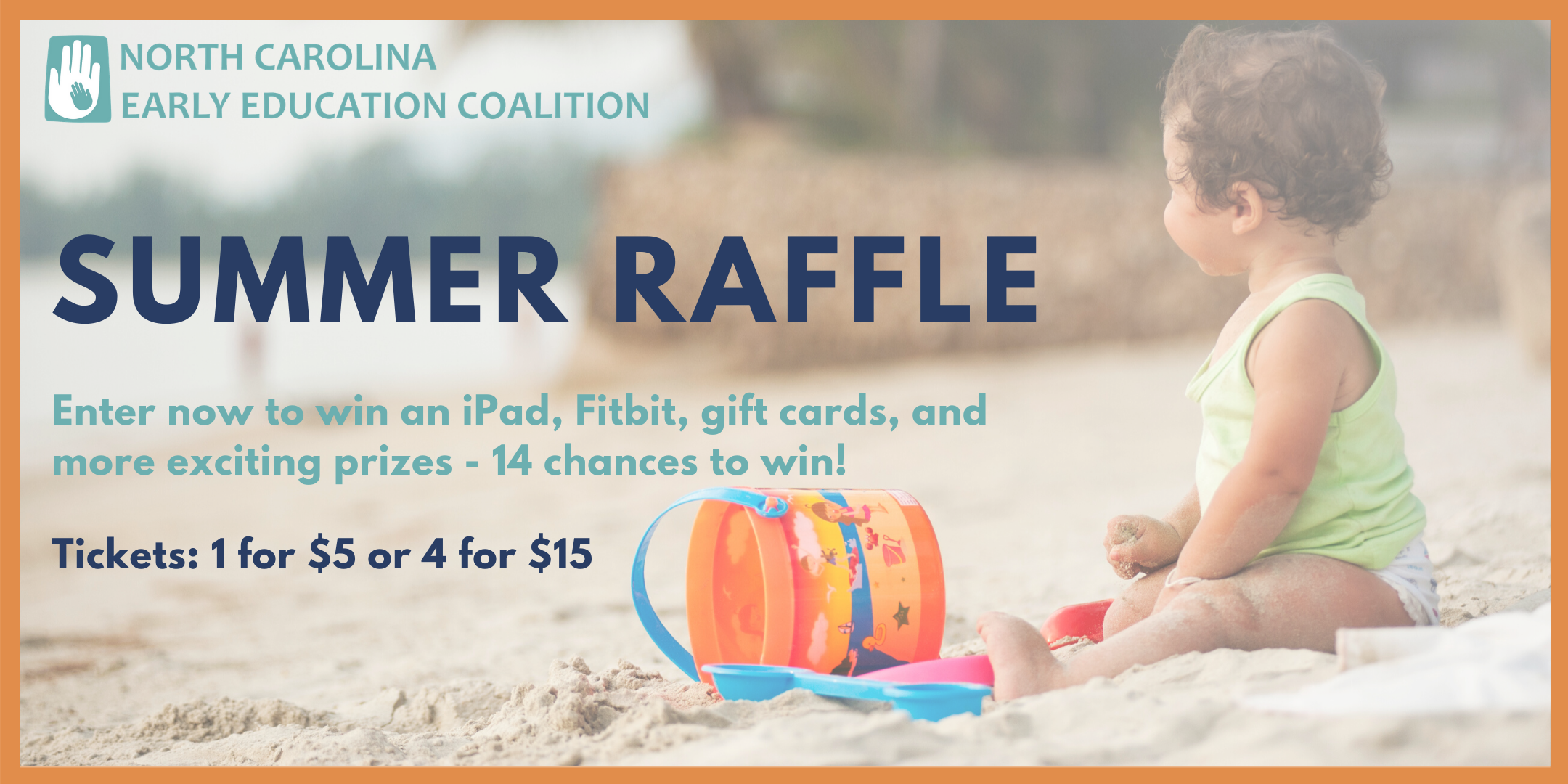 Buy your tickets now for our Summer Raffle! All proceeds go towards our work for North Carolina's young children, their families and their educators.
COVID-19 has underscored that child care is essential – for working families, children's healthy development, and North Carolina's economic prosperity. But our early education system is in crisis, and we have a lot of work ahead of us to make sure that it not only survives, but comes out stronger on the other side.
The Coalition has led the charge in advocating and lobbying for support for our early education system in the midst of this crisis. Together with your help, we have been successful in achieving significant emergency policies and funding. We need your help now in order to continue our work with policymakers, advocates and early childhood partners across the state.
Prizes
Electronics
Gift Cards
$75 Amazon Gift Card
$75 Target Gift Card
$75 Restaurant Gift Card (good at Outback, Carraba's, Bonefish and Flemming's)
$50 Whole Foods Gift Card
$50 Amazon Gift Card (2 chances to win!)
$50 Target Gift Card
$50 Visa Gift Card (2 chances to win!)
Other
Purchase your tickets now!
Click below to purchase your tickets via PayPal. Tickets are 1 for $5 or 4 for $15.
If you prefer to mail in your tickets and a check, click here to download tickets and instructions.
Ticket sales will end on August 15th. The drawing will take place after that and you will be notified if you have won! 
---
Become a member of the NC Early Education Coalition
Another way to show your support is to become a member of the NC Early Education Coalition. Our Coalition members are the heart and soul of our work and the best advocates we know. Join today and help support our work for early education.