Sample Tweets for #ThinkBabiesNC during COVID-19
For hundreds of thousands of young children in NC, the #COVID19 crisis is occurring during a time when their rapid brain development means they are particularly affected by the rising stress of the adults caring for them. #ThinkBabiesNC
The decisions policymakers make today will help determine if NC's #babies have a strong foundation for future success, or whether that future will be undermined by the effects of #COVID19. #ThinkBabiesNC
As #COVID19 shuts down #childcare centers, as well as a range of service providers and workplaces, it is impacting not only the physical health of families w/ young children, but also threatening their economic & emotional well-being. #ThinkBabiesNC
#Childcare is the backbone of our economy and is crucial to our recovery from the #covid19 crisis. If #ece programs don't have the support to reopen, where will #babies go when parents go back to work? It's time for policymakers to #ThinkBabiesNC.
Many #childcare programs in NC are closing to protect children and our communities. But without immediate assistance, they may never open again. Take action now to support #earlyed funding. #ThinkBabiesNC
20% of #earlyed teachers don't have health insurance, but they are risking their own health to support other essential workers during the #covid19 crisis. #CloseTheGapNC #ThinkBabiesNC
The #CARESAct provides some funding for #childcare and other family support, but it is a far cry from the amount that is truly needed. It's time for policymakers to #ThinkBabiesNC and invest in families.
Families with young children need #paidsickdays and #paidleave – during the #COVID19 crisis and always! #ThinkBabiesNC
#COVID19 creates new challenges for an accurate #Census2020 count. NC will jeopardize more than $5 billion in funding for child-serving programs by undercounting young kids, so we must #MakeKidsCount and #CountAllKids. #ThinkBabiesNC
More than 15% of parents of infants and toddlers in NC are uninsured. Closing the health insurance coverage gap gives parents access to the care they need to be healthy and support their children's health, especially right now during #COVID19. #ThinkBabiesNC
Social isolation & economic stress are 2 risk factors for child abuse. We need to #InvestUpstream in programs to support families struggling in this crisis. #BeAConnection & help ensure #GreatChildhoods for all. #ThinkBabiesNC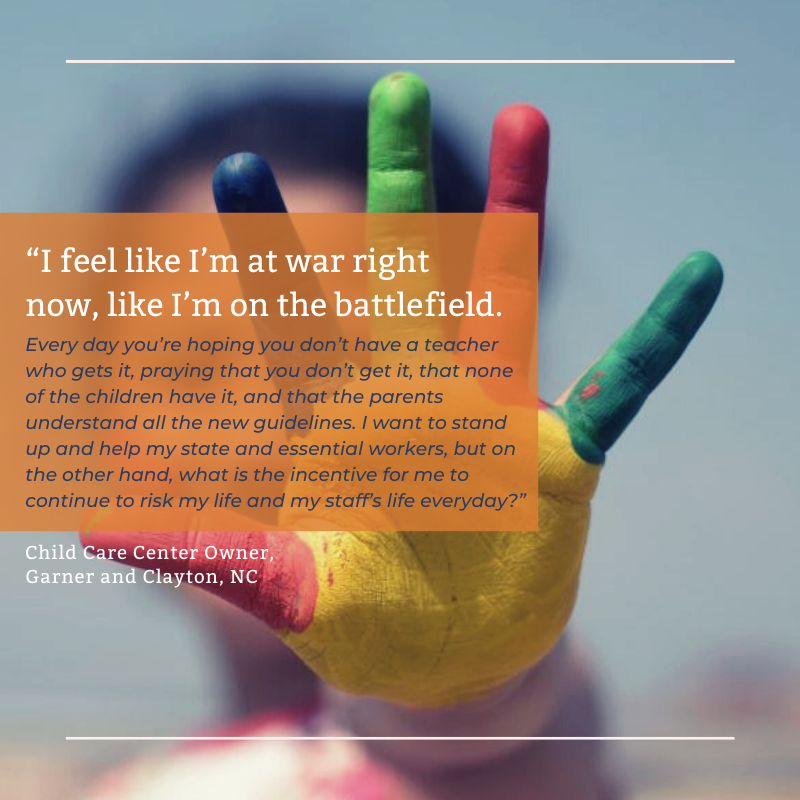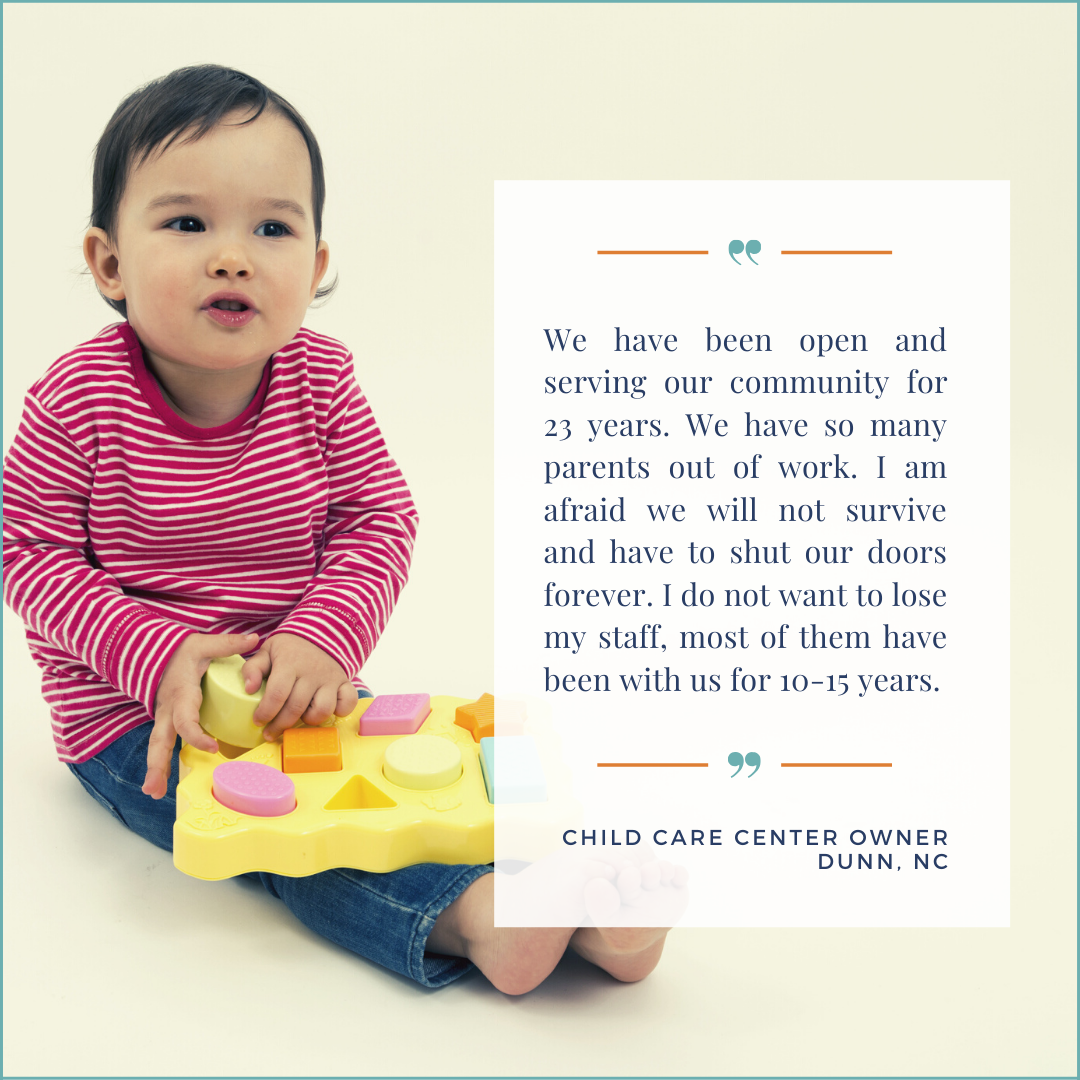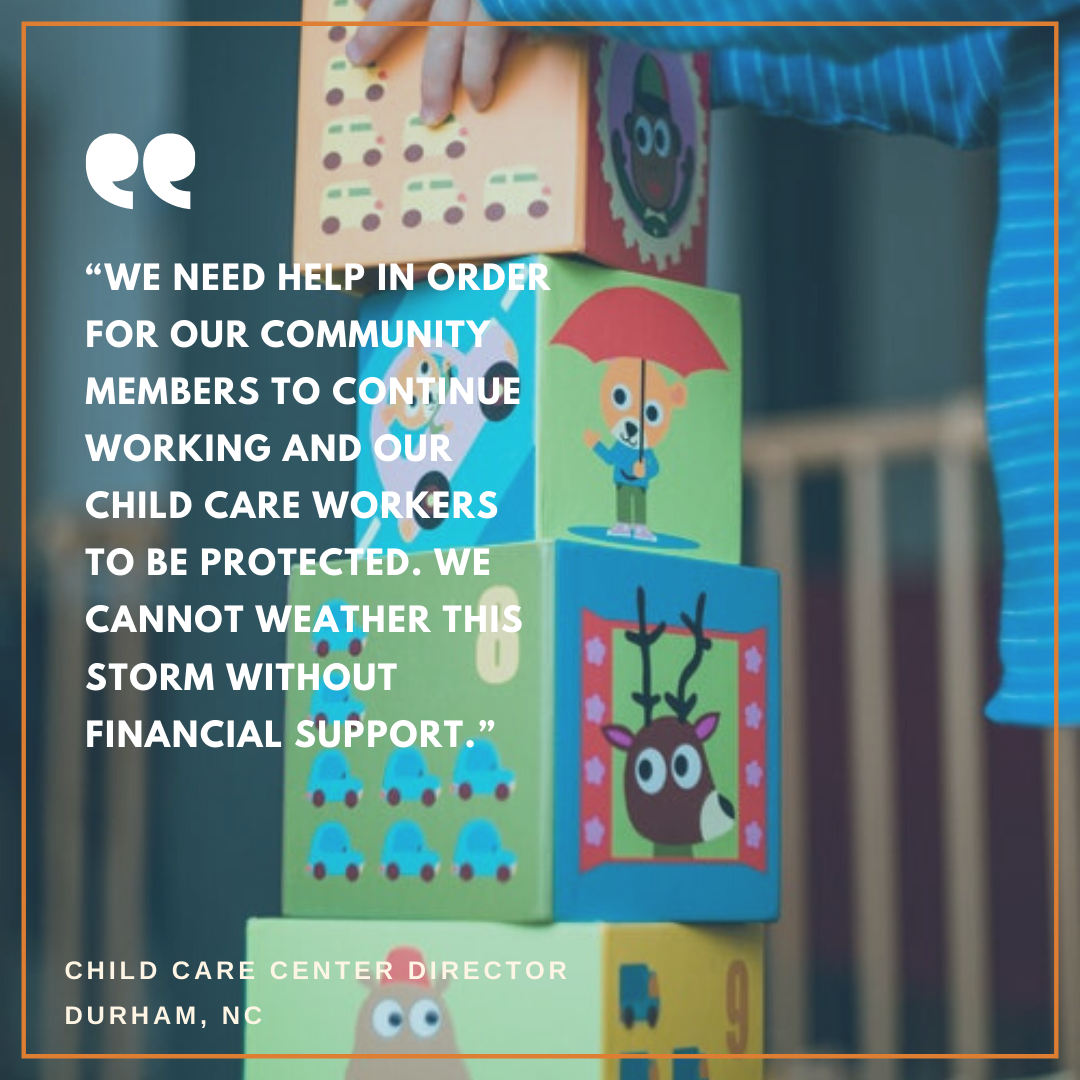 Click here for additional social media toolkits with sample messages and images.